The Portuguese insurance company Fidelidade has acquired Smithson Plaza (formerly Economist Plaza) on St James's in the heart of London's West End, from Tishman Speyer.
The Grade II* listed property totals approx. 80,600 sq ft and provides a mix of office, retail, restaurant and residential uses. Smithson Plaza is home to the world renowned Japanese restaurant Sake No Hana (part of the Hakkasan Group) and the central raised plaza hosts sculptures by world famous artists.
The property benefits from the best and most unique 360 degree views of London and Grade A office accommodation following a major refurbishment programme. The letting of the top floor at over £200 per sq ft was a record when set in 2018; it is already considered to be reversionary following a letting in October 2020 on Berkeley Square for £277 per sq ft.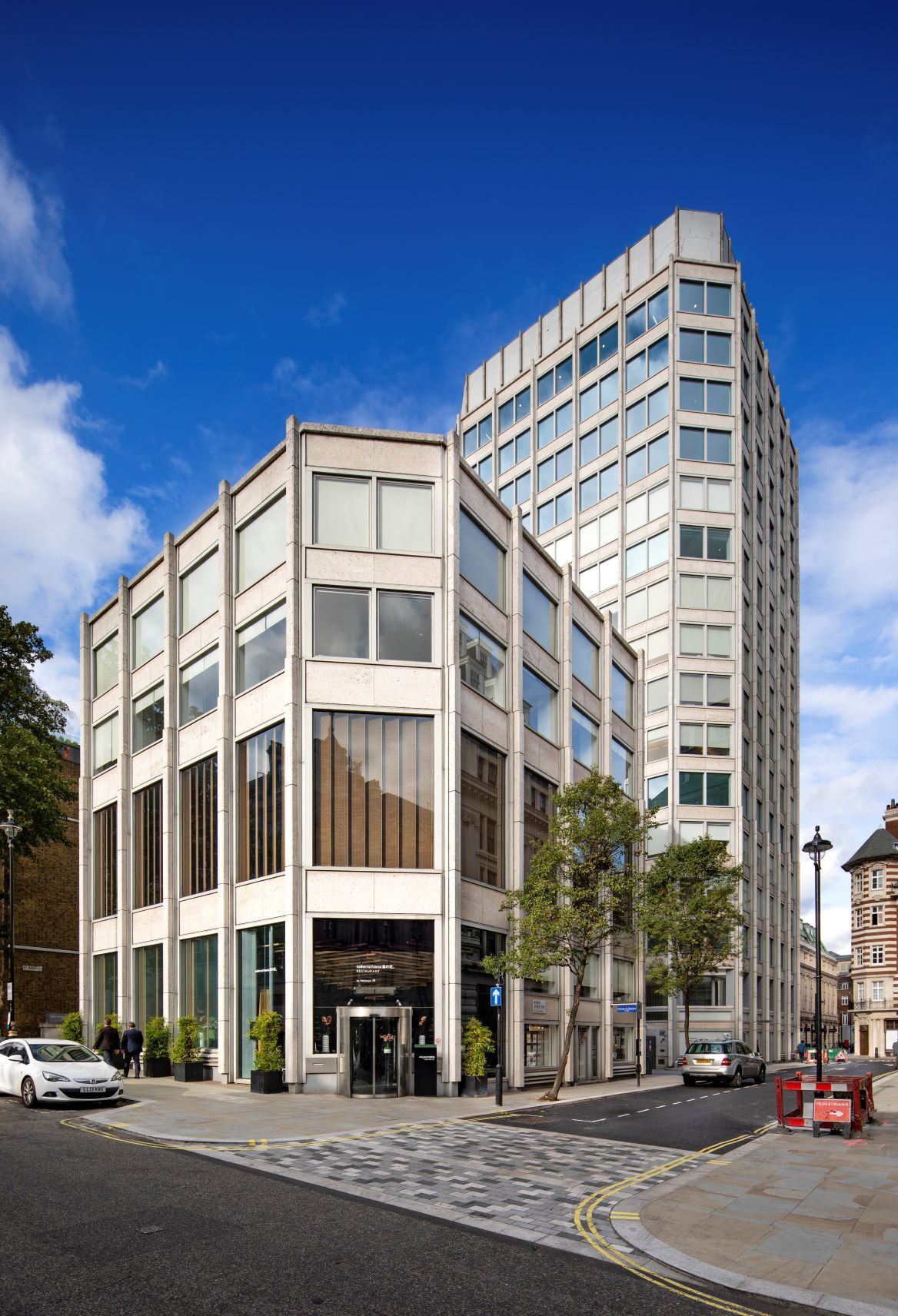 Fedilidade worked with UK asset manager Resolution Property to acquire the investment and were advised by Barry Marshall at Estate Office Investments.
"We are incredibly proud of this deal which represents excellent value for our client. The business plan, which is already proven by the vendor can be continued by our client to add further value to this landmark building. The location should also benefit over the coming years from the Crown Estate's successful development of St James's Market and its anticipated second phase."
Barry Marshall at Estate Office Investments advised Fidelidade, and Bryan Cave Leighton Paisner acted as their solicitors. Tishman Speyer were advised by Savills and BH2 with Dentons acting as their solicitors.
+44 (0)20 7266 8521
+44 (0)7968 037 643
b.marshall@estate-office.com